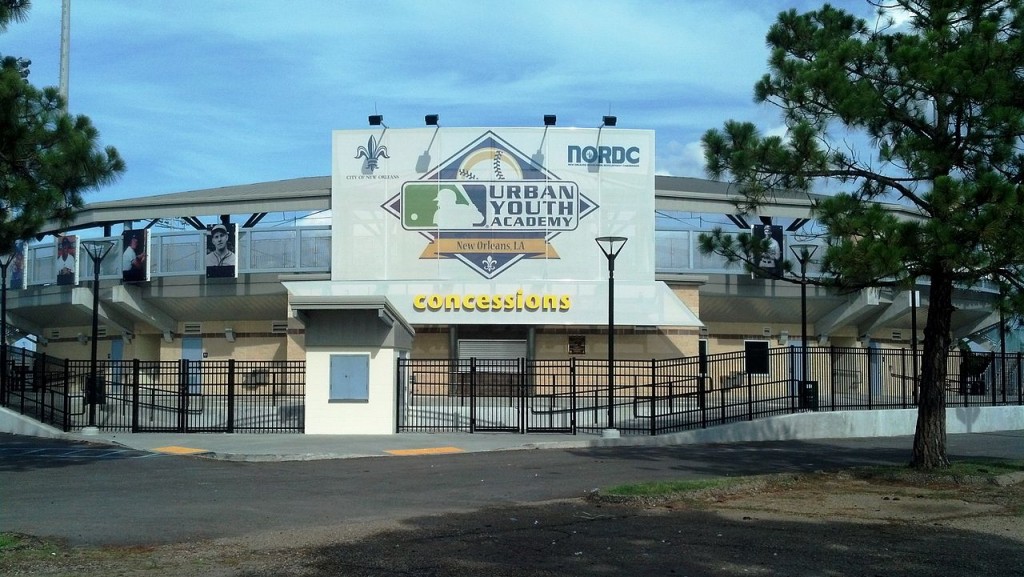 Anyone who is familiar with the 28 year-old history of the Renegades' baseball program knows that there are a few non-baseball staples that are the cornerstone of the organization. This year, the 13u team will have a chance to fill two of them at one time, as the team will not only take its annual trip, but will provide community service as a part of it.
Each year, the Renegades 13u and 14u teams take a trip to a different part of the country (this year, the Renegades oldest team is 13u), mixing in baseball with both fun and learning. While this year's trip remains a mystery to the boys, they do know that it will start with a flight into New Orleans.
As part of the first leg of the trip, the team will partner with the MLB Urban Youth Academy to run a clinic and play an exhibition game on July 18th. The clinic and game will be an opportunity for the boys to not only teach the game that they love, but will also give them an appreciation for the hardships that some kids go through just to be able to play a game, practice, etc..
The MLB RBI Program (Reviving Baseball in the Inner Cities) was created in 1989 and came to New Orleans in 2012. The goal of the Major League Baseball sponsored program is to "provide people from underserved and diverse communities the opportunity to play baseball and softball". The New Orleans Urban Youth Academy teams play out of beautiful Wesley Barrow Stadium, a 650-seat venue in Pontchatrain Park that includes a press box and LED scoreboard. More information on the program's history and bright future can be found in this article.
For more information on the Renegades program, including its history, teams, coaches and mission, please visit www.renegadesbaseball.com.