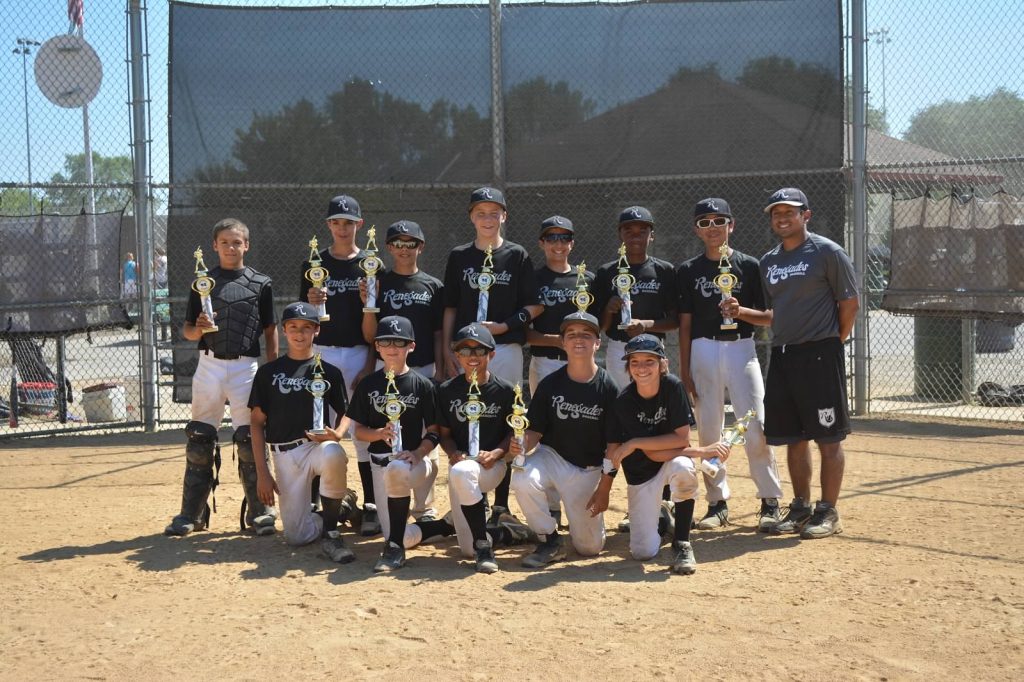 It was a great weekend for the 12u Renegades Baseball as they dominated the field in the Streamwood Father's Day Battle in the Burbs. They captured the tournament with a 14 to 9 victory over the Wheatland Ducks. The team captured the title on a 13 hit effort including 2 home runs by Kahn.
The championship run started in the first round of the tournament where they beat the Ducks 9 to 8. The Renegades pushed forward with three more wins. The Championship game completed their perfect record for the weekend.
Congratulations to Coach Carbajal and the 12u team!